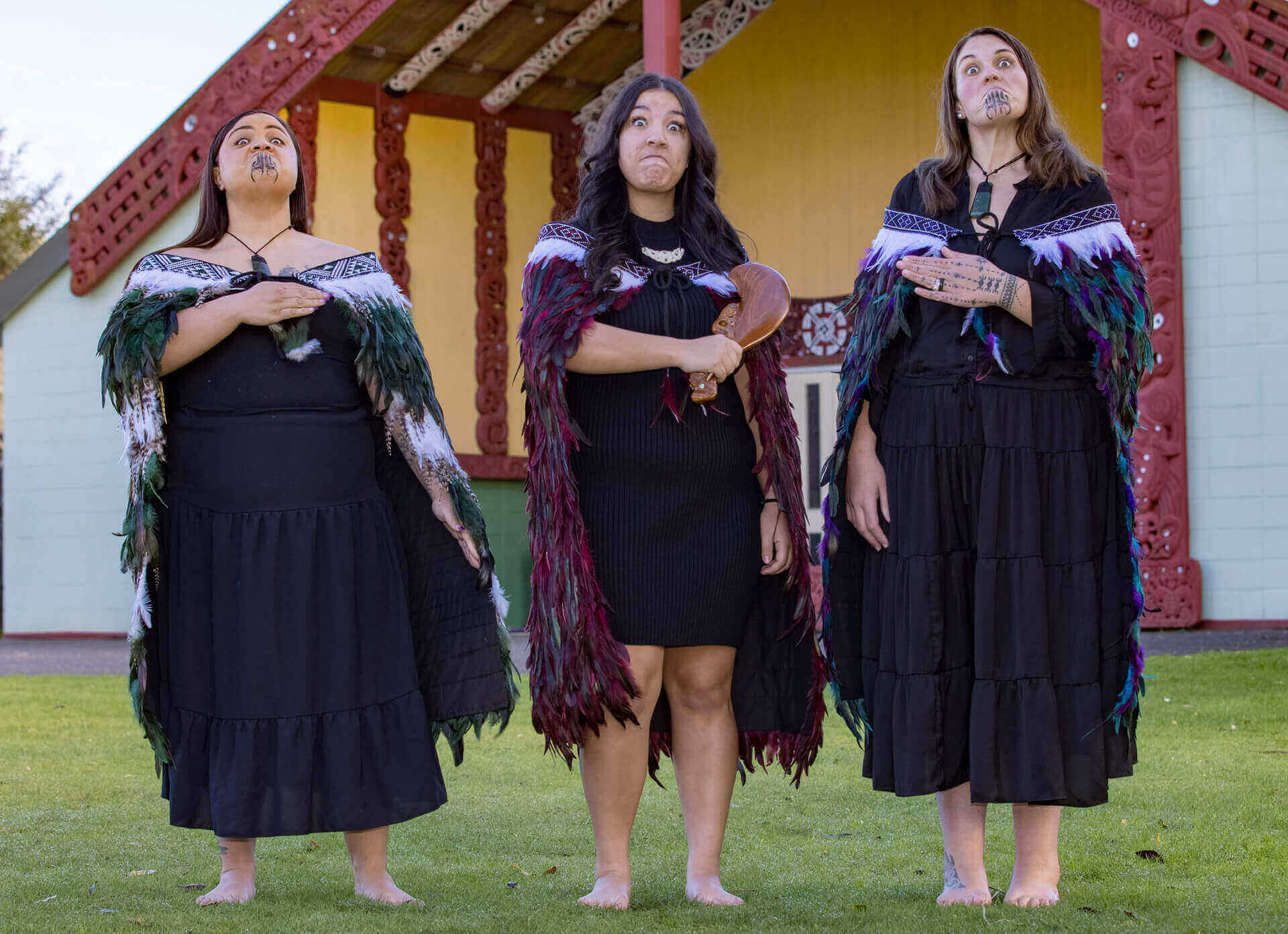 Nau Mai, Haere Mai – Welcome to Contemporary Korowai Designs
We are a small whānau business based in Wainuiomata, Wellington that design and create stunning contemporary Korowai / Kākahu (Māori cloaks).
Our modern versions of traditional Korowai designs are available in a range of different designs, colours and sizes suitable for everyone and all special occasions.
We also stock a range of other taonga for special occasions, including Māori / Polynesian 21st keys, carved walking sticks and wood and bone carvings.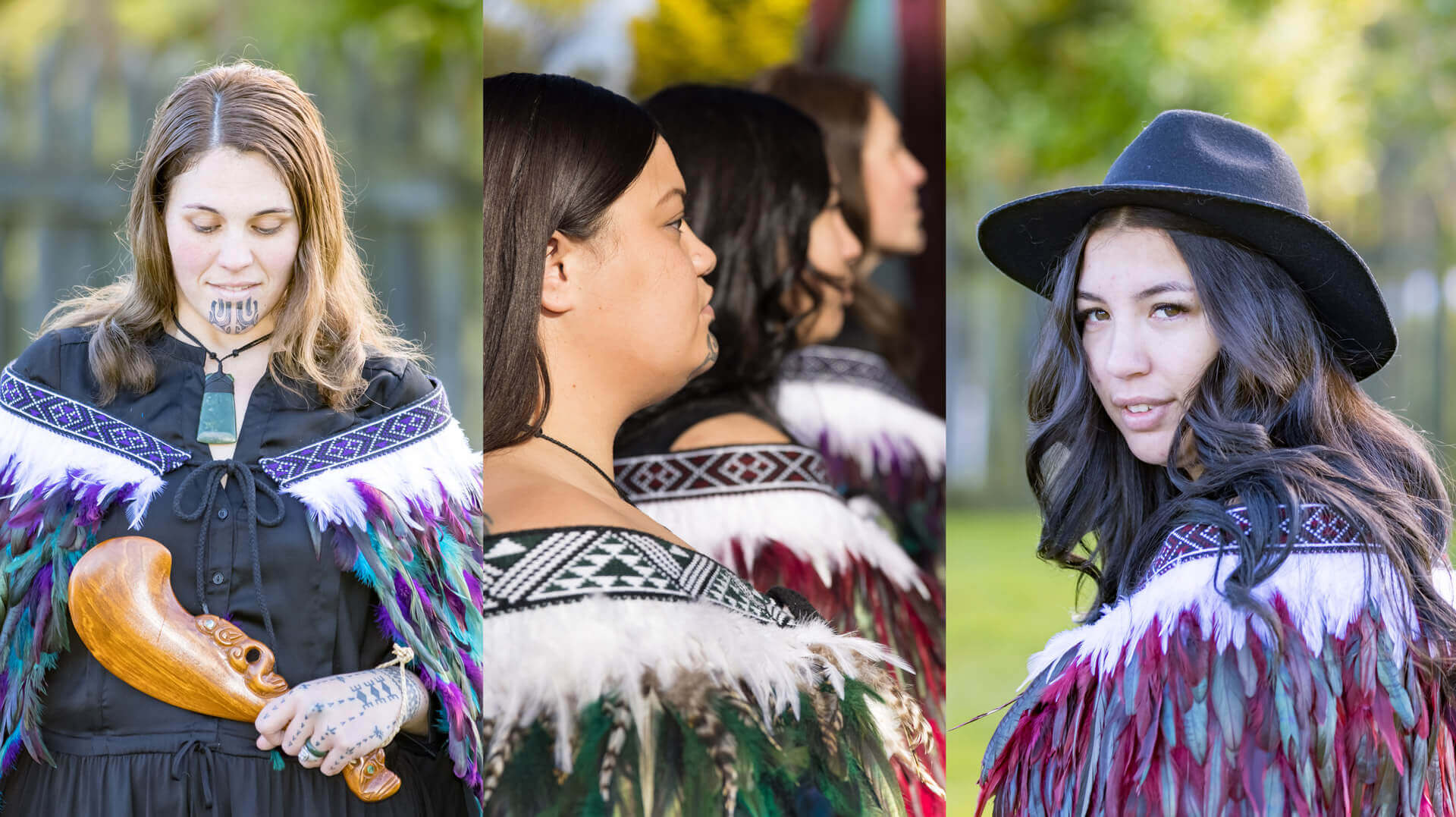 Adult Korowai
Our adult Korowai are available in full, half and quarter lengths, and in a wide range of colour combinations.
Māori cloaks are perfect to wear when celebrating weddings, graduations, birthdays, and many other special occasions. Our taniko headbands are a perfect compliment to any of our Korowai designs.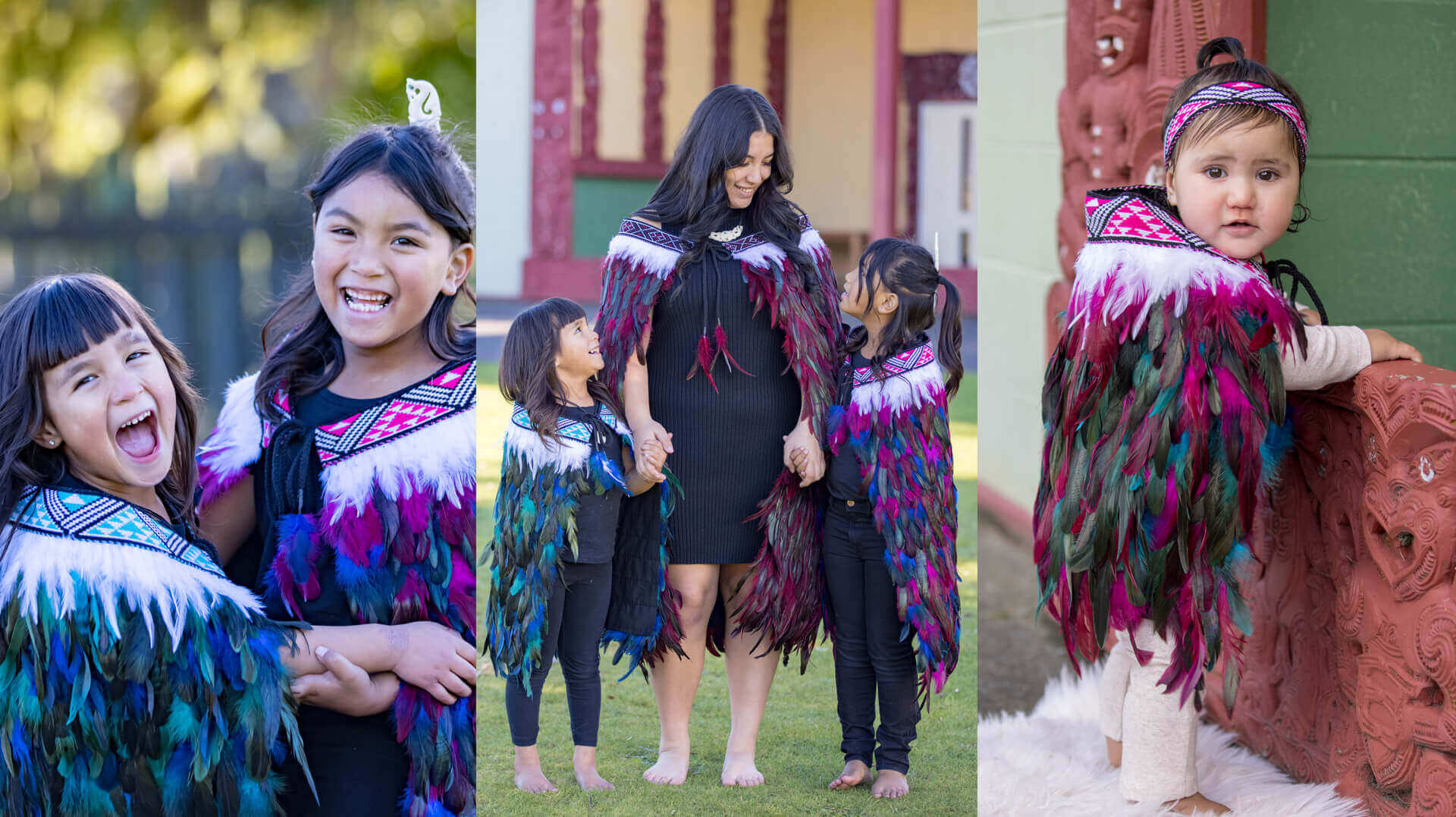 Children's kOROWAI
We create Korowai for newborns to celebrate the arrival of a new whānau member, and for tamariki for birthdays, school graduation and any other significant occasion.
Our children's cloaks go from newborn sizes up to Korowai that will fit ten to eleven year olds. Our taniko headbands work especially well to create a complete look for children.
Other Taonga
Here at Contemporary Korowai Designs we understand that little things can play a big part in special occasions. We sell a range of Māori gifts and taonga that might be just what you need for your celebrations.
Buy now, pay later
We have many payment options available to help you purchase your Korowai and other taonga.